Everyone interested in healthcare welcome to read the BLOG written by an overworked bumblebee at the hospital  HERE
Updated 17 July 2021
LWA will maintain the same COVID-19 protections as before, we will be encouraging all learners and visitors to voluntarily maintain the same safety measures of face masks and social distancing at the Academy to keep our staff and learners safe
Updated 10 January 2021
Learning during Lockdown
At London Waterloo Academy, we are trying to ensure that learners continuing enjoy their lessons during these unusual and uncertain times, therefore in order to ensure that no one  missing the lesson, Dental Nursing and Airline Cabin Crew courses will be delivered by blended mode of study – class based combined with Virtual lessons via Zoom. During Lockdown period, lessons will be delivered via Zoom (live stream), and after lockdown, all learners will come back to face to face classes.  Language courses delivered exclusively online, via Zoom.
Updated 20 October 2020
London is currently at Tier 2 (high) on the UK Government's COVID Alert Levels scheme.
At this level, schools, colleges and universities – remain open.
Ensuring the health and safety of our students and staff is our top priority. We continue to work hard to maintain a safe, Covid-secure environment for our students and staff.
We have strengthened our commitment to the "Hands, Face, Space" policies, including requiring that face coverings are worn by all students and staff (unless they are exempt) both in corridors/communal areas.
As the world adapts to life with COVID-19, there has never been a more important time to learn, to reskill, to upskill or to enjoy the social and personal benefits of studying something you love.
At London Waterloo Academy, we are trying to ensure that learners continuing enjoy their lessons. Some courses are delivered exclusively online, some delivered by blended mode of study – class based combined with Virtual (live stream) lessons.
Updated 1 September 2020
Our plans for the new academic year in September are obviously reliant on government advice and our own assessment of what is safe for our students and staff members.
With that in mind, we wanted to let you know the specific things we are doing to keep everyone safe at LWA.
These are:
We have changed the class based learning to blended mode of study for the first semester of new 2020/21 academic year.
We are providing hand sanitiser on entry/exit to the building.
We have refitted the classrooms with new furniture
We have scheduled time for cleaning in between each lesson.
We will set limits to the number of people in the classroom.
We will require all of you to use face covering while at the academy. If you have any symptoms of COVID-19, please stay at home and contact us by phone +44 (0) 7484 014980 or email

 

info@waterlooacademy.co.uk 
We will seek your feedback on what is working well and what needs adjusting in this 'new normal' world.

---
We are calling on registered and unregistered healthcare workers, as well as a range of key roles in non-clinical areas to help to deliver essential patient care. If you are currently working, have recently retired or left the profession, apply now to support the NHS in the fight against COVID-19.
By registering today, you can help our NHS provide a 'rapid response' to support essential patient care. If you have an active or temporary registration with the associated professional body, are a final year student nurse and have experience working in a relevant healthcare setting, you can begin working in the NHS, rapidly. In addition to this, if you would like to pick up extra shifts on top of your existing role, or you have relevant experience, you can apply to join the NHS in one of our unregistered roles at this critical time. Please read more here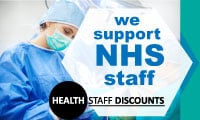 VOLUNTEERS – COVID MUTUAL AID UK
Mar 21, 2020 | News
Covid Mutual Aid UK is a group of volunteers supporting local community groups organising mutual aid throughout the Covid-19 outbreak in the UK. We focus on providing resources and connecting people to their nearest local groups, willing volunteers and those in need.
We recognise that injustice doesn't affect everyone equally and whilst we're all at risk of Covid-19, there are some people who are more vulnerable and need greater support from the community.
Want to find a group in your area? Check our live group listings
Looking for guidance and resources on how to support your community? We've got a wide range of resources and guides to help local mutual aid groups.
READ MORE HERE – https://covidmutualaid.org/
CORONAVIRUS (COVID-19) update 19 March 2020
As a result of the Government's announcement, the Academy will be closed from Friday 20 March until further notice.
We are in the process of transferring classes to online platform. The only change in your learning experience would be relocation – from the classroom to your room, where you will receive your lessons from the comfort of your favourite seat. Classroom chair VS Home chair. As for the rest, all will remain the same – your tutor, your classmates, lesson day & time.
We will be sending out an email with all instructions on how to join the online platform on the day of your lesson, allowing plenty of time to connect and get used to the platform prior the lesson. Full support will be provided as usual.
We sincerely thank you for your co-operation and ask you to check emails, website and our social media every day for news.
Web site: www.waterlooacademy.co.uk
Facebook: London Waterloo Academy
Instagram: LondonWaterlooAcademy
Twitter: @WaterlooAcademy
LinkedIn: London Waterloo Academy
YouTube: London Waterloo Academy
CORONAVIRUS (COVID-19) update 17 March 2020
We hope that you are all coping and keeping safe in this very challenging time. The Government policy is that schools and colleges remain open so we are open and all the classes are running as scheduled. We are complying with all government guidelines for educational provision, and taking additional hygiene precautions at LWA insuring that the Academy is a safe environment for all staff, students and visitors. We will update this page as soon as we get more information.
Coronavirus (COVID-19) update 13 March 2020
Anyone with a "new, continuous" cough or high temperature is now advised to self-isolate for seven days, as the UK government moves to the "delay" phase of its plan to tackle coronavirus.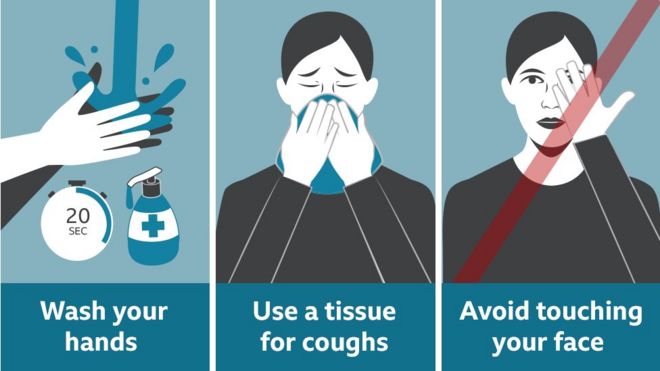 #londonwaterlooacademy #covid-19