As you tread the path of education, always remember why you began this exciting journey. 🚀 Your initial spark of inspiration is a powerful force that will guide you through challenges and triumphs alike. 💪
📚 Education has its ups and downs, but stay focused on your goals. Embrace challenges as opportunities to learn and grow. Every step forward, no matter how small, is a victory on your educational adventure.
💡 In moments of difficulty, recall the passion that brought you to London Waterloo Academy. Don't give up on your dreams—turn each obstacle into a stepping stone to success. 🌈 Success is not just reaching the destination; it's about the lessons learned and the resilience gained along the way.
🔥 You are capable of achieving greatness! Your time at London Waterloo Academy is a crucial chapter in your journey. Embrace the learning experience, celebrate victories, and use setbacks as fuel for your determination.
🌈 So, as you face the challenges, always remember why you started and don't give up! You have the potential to make a significant impact on the world, and your journey at London Waterloo Academy is a vital part of that process. Keep pushing forward, stay resilient, and let your educational journey be a testament to your dedication and perseverance. 🚀🎓✨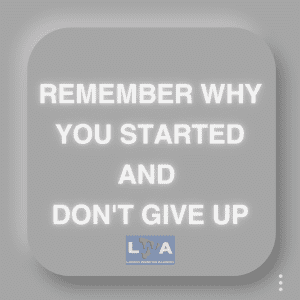 #EducationJourney #StayMotivated #LondonWaterlooAcademy #StudentLife #DreamBig #Resilience #SuccessMindset #NeverGiveUp #LearningAdventure #StriveForGreatness #AcademicInspiration #GoalSetting #AchieveYourDreams #Empowerment #PositivityInEducation #StayFocused #EmbraceChallenges #StudentSuccess #AspireToInspire #EducationMatters #YouGotThis
Location
156 Blackfriars Rd, London SE1 8EN
School Hours
Mon – Fri: 9am – 8pm   Sat: 10am – 2pm
Phone & Email
+44 (0) 7484 014980   /    info@waterlooacademy.co.uk