Virtual Italian language course
Virtual Italian Language course – Join your lesson from wherever you are.
Academy operates since 2009, with a long list of graduates – individuals, families and companies. We are continually striving to provide high quality tuition, and by listening to our learners, we are able to make studies easy and comfortable, which helps our learners to be confident and successful.
How will you learn?
Lessons delivered via Zoom. On our Virtual (live stream) lessons, we provide the same quality of tuition as in the classroom. You only need a laptop, PC or tablet with either built in (or external) camera and microphone. The virtual platform is very interactive with a sense of real classroom at the Academy. You will study from the comfort of your own home and communicate with your tutor and classmates via video chat (by using your phone or computer camera) and you will receive outstanding tuition, qualification, and certification.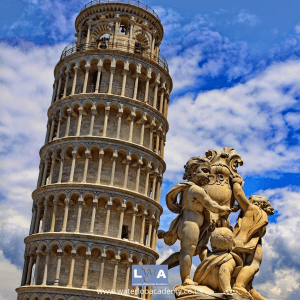 You will have:
According to the timetable- one lesson per week for 5 consecutive weeks.
Home work, materials and certificate will be provided.
Our Tutors
Our highly qualified, experienced and native tutors will guide you through your first steps into your chosen language and beyond. Speaking almost exclusively in Italian, your teacher will help you to learn quickly, to start communicating and understanding through varied and challenging activities, designed to encourage the student to both take the lead in their own learning. You will find lessons to be dynamic, engaging and highly interactive.
Our teachers are encouraged to expose their learners as much as possible to the many interesting ways of life, peculiarities and subtleties of other parts of the world, from interesting customs and traditions to typical food and song. 
They often even turn the class into a cultural social experience! This final point is particularly important after a long day at work and is the key reason why so many of our students return for more!
A true sense of culture and national characteristic can only really ever be discovered through time spent immersed in an unfamiliar society, and to do this, knowledge of the language is essential. Italian opens up at least 16 countries and community groups to discovery, across Europe, Africa and the Americas, from Italy itself, host to 60% of the world's art, to Vatican City and Monaco, the two smallest countries in the world!
Once you book your course (via PayPal button on this page), we will contact you by email to let you know how to access the lessons. You will also be able to ask your tutor any questions you may have and you will get feedback on how you are achieving on the course.

Certificate of attendance provided

Course materials included

Please click here for – Introduction to Italian Language PRESENTAZIONE prepared by Michela
Beginners 1 Level via Zoom
Dates for 2024 (please choose one for your course to start):
23 January 2024, 19 March, 21 May, 17 September, 19 November
Day: Tuesday classes
Duration – 10 hours (spread over 5 consecutive weeks)
Lesson time – from 6:30pm to 8:30pm
Level – Beginner  
Fees – £75
Private Tuition  in-company training inquiries should be sent to admin@waterlooacademy.co.uk
Corporate Business language Training
Online Virtual Italian language course focused on practical functional language. Students are encouraged to practice the target language in a varied option of everyday life topics.
This online course focused on the 4 abilities or skills of a learner: writing, reading, listening and speaking. Learning is set in appropriate and realistic setting.The syllabus aims to provide useful, relevant language using up-to-date and interesting materials.
How will you learn? The course begins with a focus on the individual. In the first class of a Beginner 1 course you will be asked to provide the teacher with a quick breakdown of your reasons for choosing Italian and which of the big four areas (speaking, writing, reading, listening) are most important for you. The teacher uses this information to adapt the course to suit the group.
How will you know about your progress?
During the course there will be opportunities for you and your tutor to monitor your achievements through activities including questions & answers, group discussion, pair and group work, pronunciation drills, role-plays and listening and written activities.
Why London Waterloo Academy?
Lively learning environment
Practical language approach
Small groups
As well as encouraging participants to practise Italian language to help build confidence and develop fluency, the course will also focus on aspects of grammar and writing skills. The actual programme content will be determined by the level, and to some extent the interests of the group as a whole.
The course designed for those who want to learn Italian language to expand knowledge of the language and culture.
Certificate of attendance provided
Beginners 1 Level via Zoom
Dates for 2024 (please choose one for your course to start):
23 January 2024, 19 March, 21 May, 17 September, 19 November
Day: Tuesday classes
Duration – 10 hours (spread over 5 consecutive weeks)
Lesson time – from 6:30pm to 8:30pm
Level – Beginner  
Fees – £75
On our Virtual lessons (via Zoom), you will have the same quality of tuition as in the classroom.
Courses has been developed in accordance with European framework (CEFR) for language learning.
Course materials included
Certificate of attendance provided
Please click here for – Introduction to Italian Language PRESENTAZIONE prepared by Michela
Beginners 1 Level via Zoom
Dates for 2024 (please choose one for your course to start):
23 January 2024, 19 March, 21 May, 17 September, 19 November
Day: Tuesday classes
Duration – 10 hours (spread over 5 consecutive weeks)
Lesson time – from 6:30pm to 8:30pm
Level – Beginner  
Fees – £75