As we step into the month of November, we want to take a moment to send our warmest wishes to each and every one of you. This month marks a time of continued growth and learning, and we're excited to see the dedication and enthusiasm you bring to your studies.
In November, the days may grow shorter, but your knowledge and skills are on the rise. Stay focused on your goals, keep pushing forward, and remember that each day of learning brings you one step closer to your aspirations.
We encourage you to make the most of this month, embrace new challenges, and seize every opportunity for personal and academic development. Your journey at London Waterloo Academy is a remarkable one, and we're here to support you every step of the way.
If you ever need guidance, have questions, or simply want to share your achievements, our doors are always open. November is a time for gratitude, and we are truly grateful for having such dedicated and motivated students like you.
Wishing you a productive and joyful November. Keep up the great work, and let's make this month a memorable one!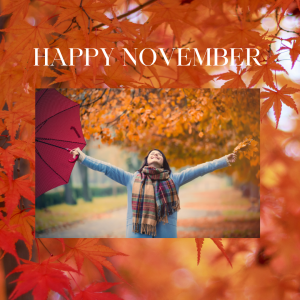 #LondonWaterlooAcademy #NovemberWishes #StudentLife #EducationMatters #LearningJourney #MotivationMonday #AcademicSuccess #InspireLearning #GrowthMindset #StudyHard #NovemberMotivation #StudentCommunity #StayFocused #Gratitude #Aspirations #SupportiveEnvironment #AchieveYourGoals #LearningTogether #StudentSupport #NovemberVibes
#ExploreYourPotential #FutureReady